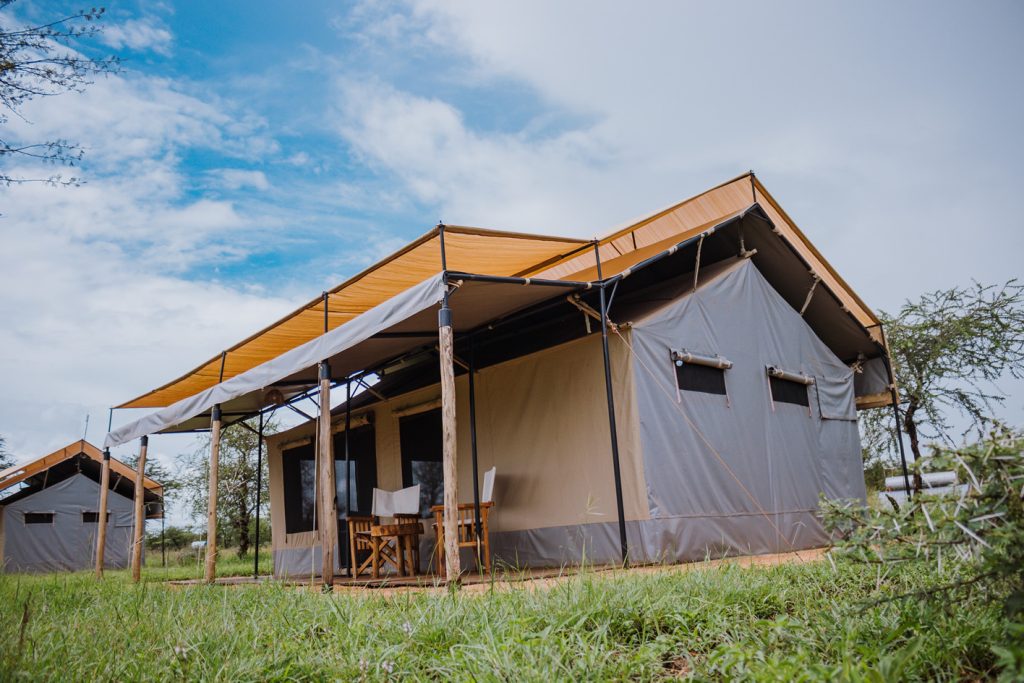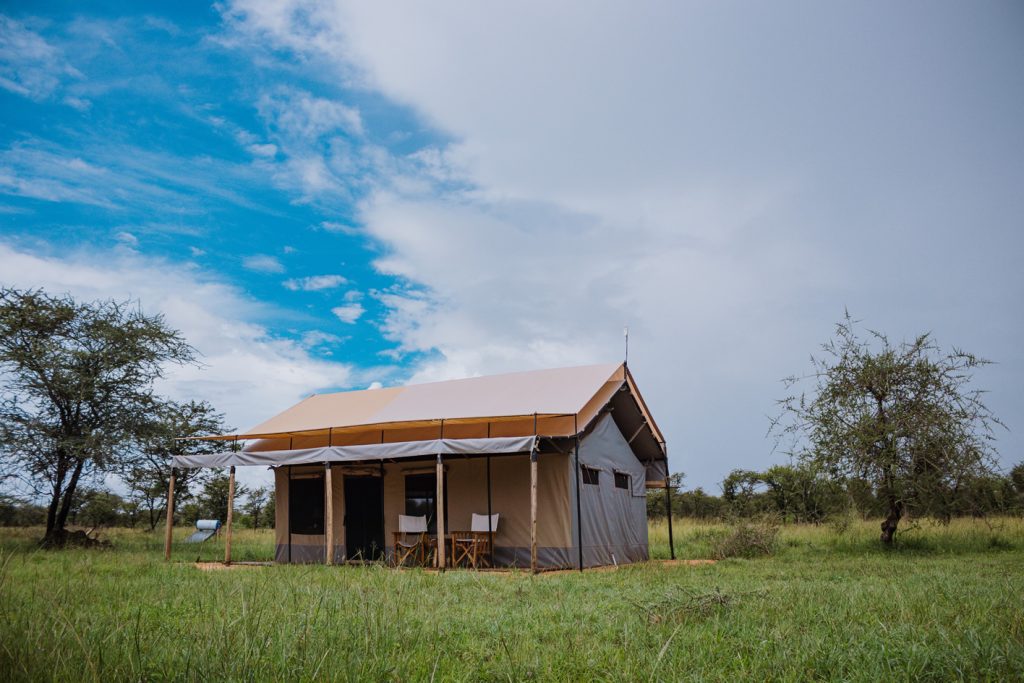 KONTIKI MOBILE CAMP
Experience the wonders of the Serengeti in style and comfort with Kon Tiki Serengeti Mobile Camp! We're thrilled to be operating at both North and South Serengeti, offering seven accommodation tents with all the amenities you need for an unforgettable stay.
Our mobile camp provides the same exceptional quality as our Central camp, ensuring you'll have an unforgettable experience. Our tents include one specifically designed for families, while the others offer single, double, twin, and triple rooms. Plus, with twin double tents featuring extra bed possibilities, it's the perfect place for groups or families to come together.
Enjoy the privacy of your own shower and toilet, complete with 24-hour hot water, and stay connected to our charging station for phones and cameras in each tent. We also provide one pair of binoculars in each tent so you can get up close and personal with the incredible wildlife of the Serengeti.
Our mobile camp includes a WiFi restaurant area, where you can savor delicious meals and drinks from our fully stocked bar. And when the night falls, gather around the campfire area to relax under the starry sky, share stories, and create unforgettable memories.
Experience the breathtaking beauty and natural wonder of the Serengeti with Kon Tiki Serengeti Mobile Camp. Book now to start your adventure!